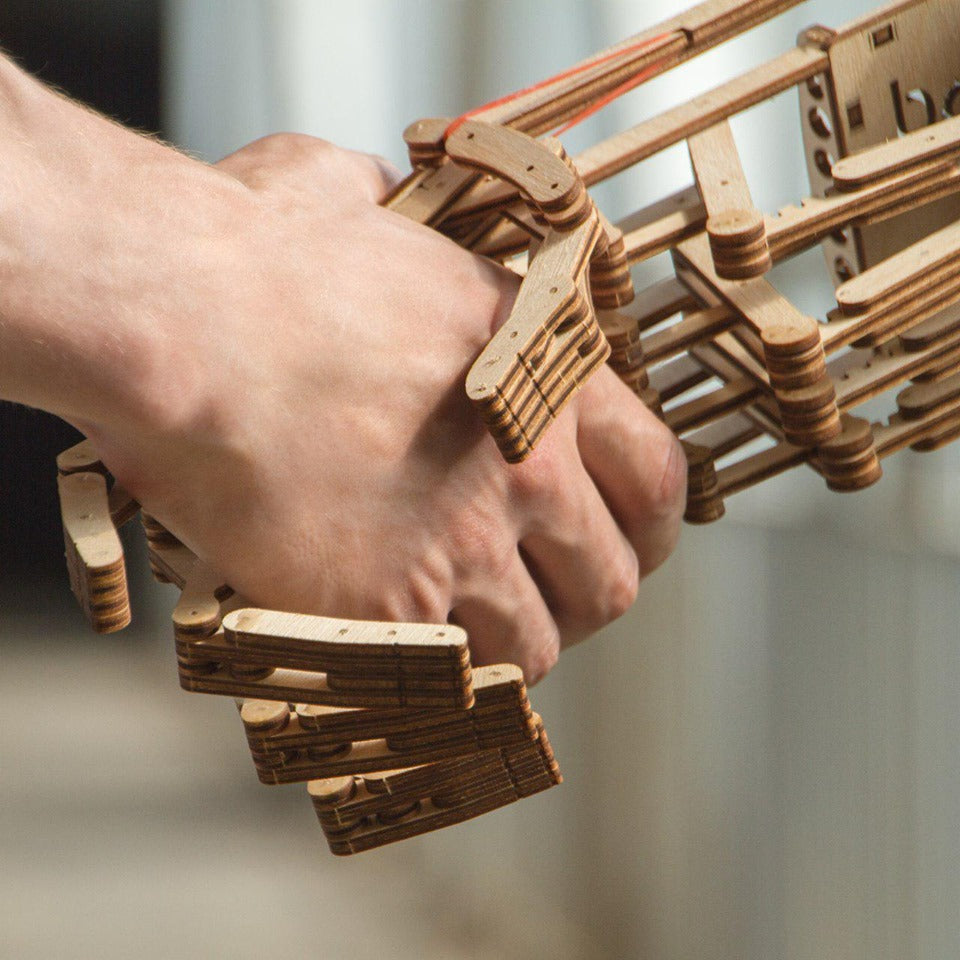 You never know when you're going to need a hand
You never know when you're going to need a hand. 
Sometimes quite literally 😮
Whether you're looking for something to make for a cool gift, a fascinating conversation starter or
a glowing example of intriguing design, a back scratcher, some firewood or just something to reach the top shelf – fear not for you've just found it.
All of the above and much more in a compact plywood model. The wonders of modern technology are here to surprise you once again 😁
Get this one and get an additional hand.
Or check out the list of Wood Trick's models and find your perfect wooden mechanical model.
Read more from Wood Trick's Blog:
- Oil Derrick - One of the most complicated Woodtrick's wooden mechanical model.
- Dive into the era of gentlemen, cobblestone streets and steam.
Also, read the previous article from our Blog.