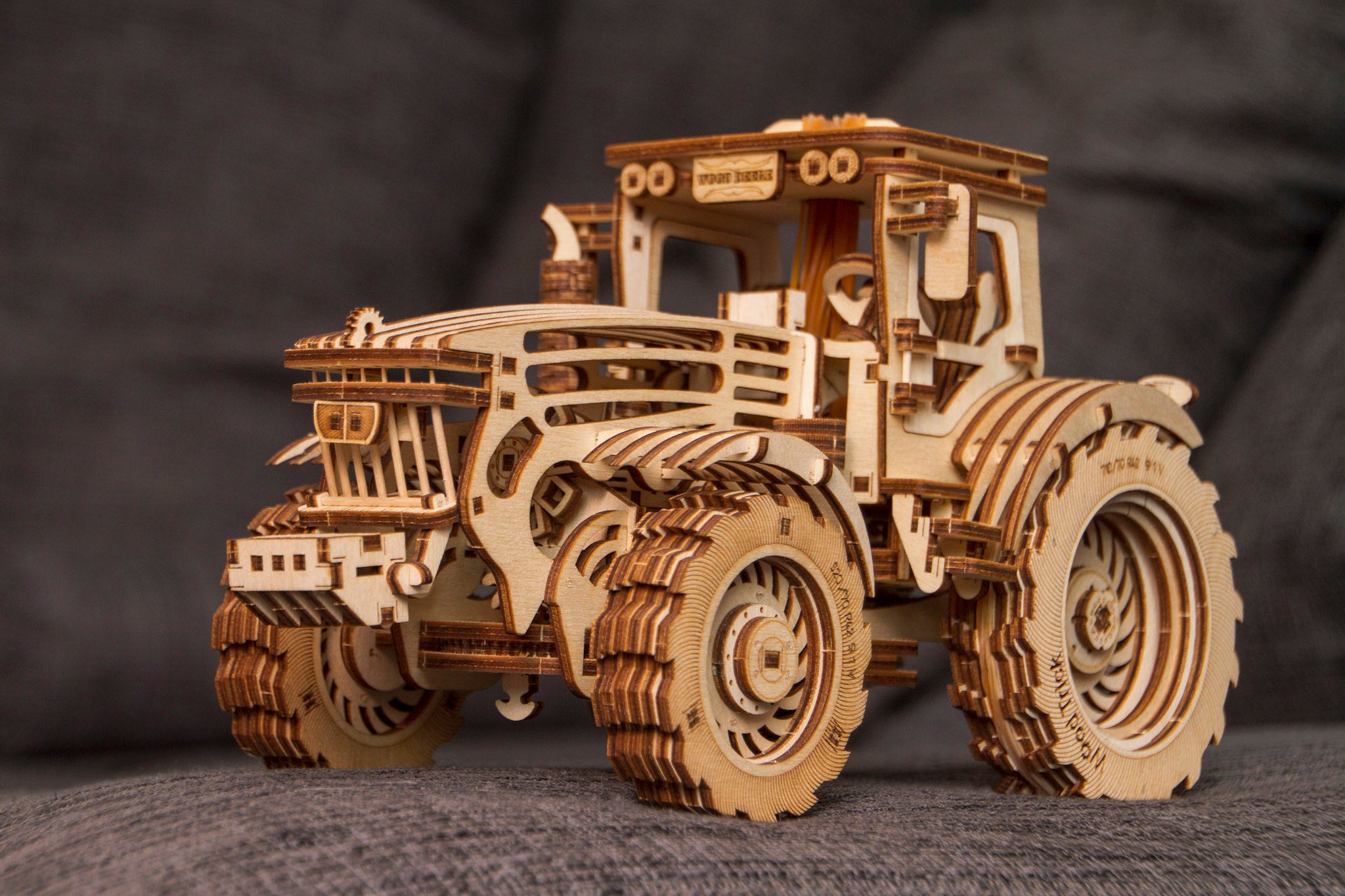 Tractor can't disappoint you. Awesome 3d wooden mechanical model.
Tractors are big, tractors make cool sounds and tractors are simply awesome. A simple yet very detailed replica of a tractor is the best gift for any occasion. Creatively designed layers of plywood add up to an amazing mechanical model suitable for both children and season model collectors. Tractors can never disappoint, when in doubt – go for a tractor.
Or check out the list of Wood Trick's models and find your perfect wooden mechanical model.
Read more from Wood Trick's Blog:
- That's a buggy. Do you like car races?
Also, read the previous article from our Blog.