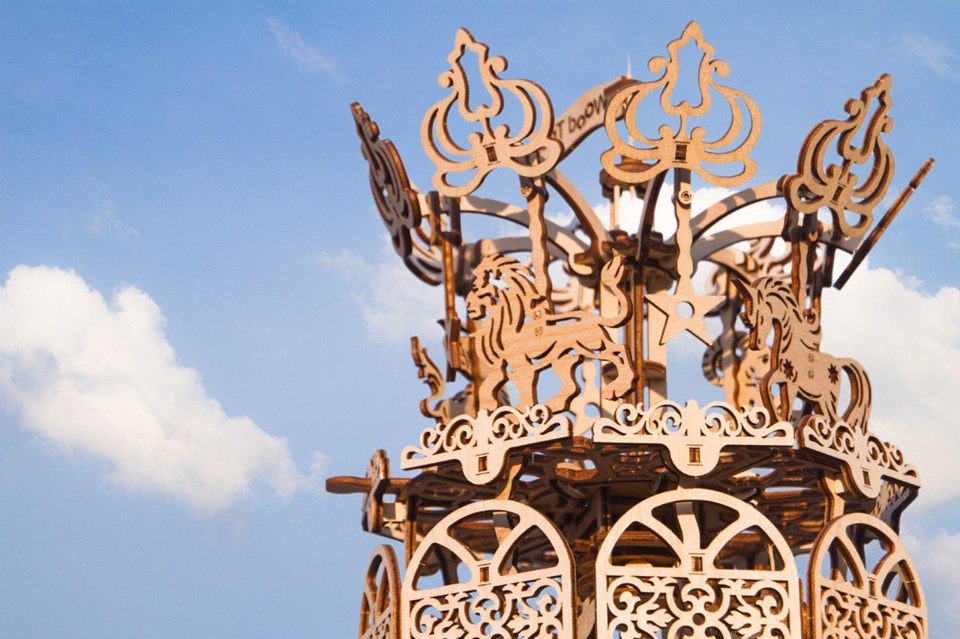 The Carousel, also called the Merry-Go-Round is a hallmark of childhood.
You can never be too careful about environmental safety especially when it comes to things that are around your children.
Our model is made out of high-quality laser-cut plywood and does not require any glue or paint to finish its assembly. Organic material will ensure the safety of you, your kids and the environment.
Clear and straightforward instructions and easy maintenance will ensure this little toy will bring you and your family many long-lasting memories.
Get this one and back to your childhood.
Or check out the list of Wood Trick's models and find your perfect wooden mechanical model.
Read more from Wood Trick's Blog:
- Oil Derrick - One of the most complicated Woodtrick's wooden mechanical model.
- Dive into the era of gentlemen, cobblestone streets and steam.
Also, read the previous article from our Blog.