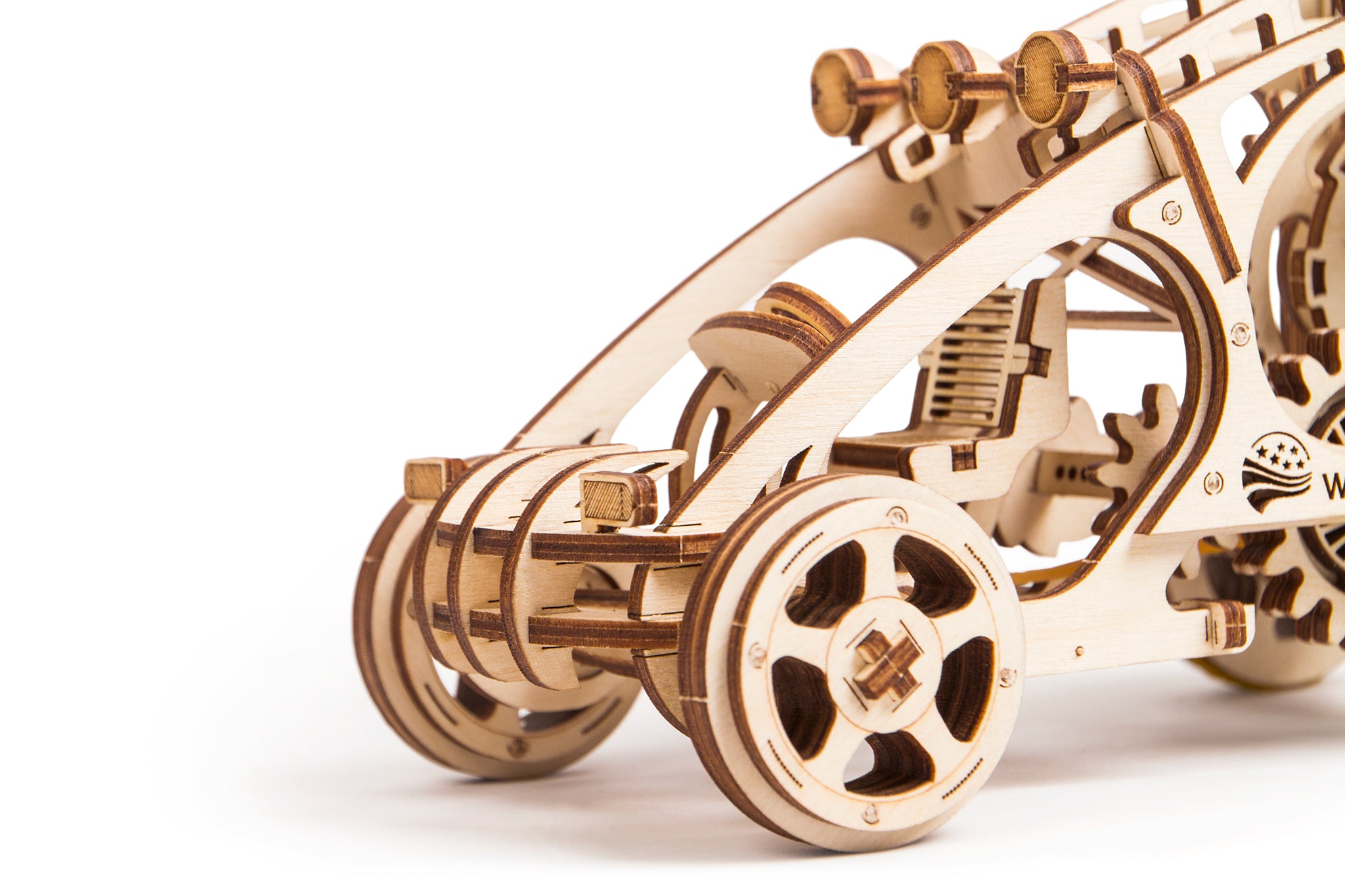 That's a buggy. Do you like car races?
WOW! 
Adjust the belt and accelerate your speed! You can feel like the professional on the road with this toy.
Build Your buggy and enjoy it to the fullest. Visit our site and find out more things. See you soon!
Order our 'Buggy' to assemble, play and racing.
Read more from Wood Trick's Blog:
- The benefits of assembling mechanical 3D models.
- Test yourself before building a house! 🏠
Also, read the latest article from our Blog.
And check out the list of Wood Trick's models and find your perfect wooden mechanical model.