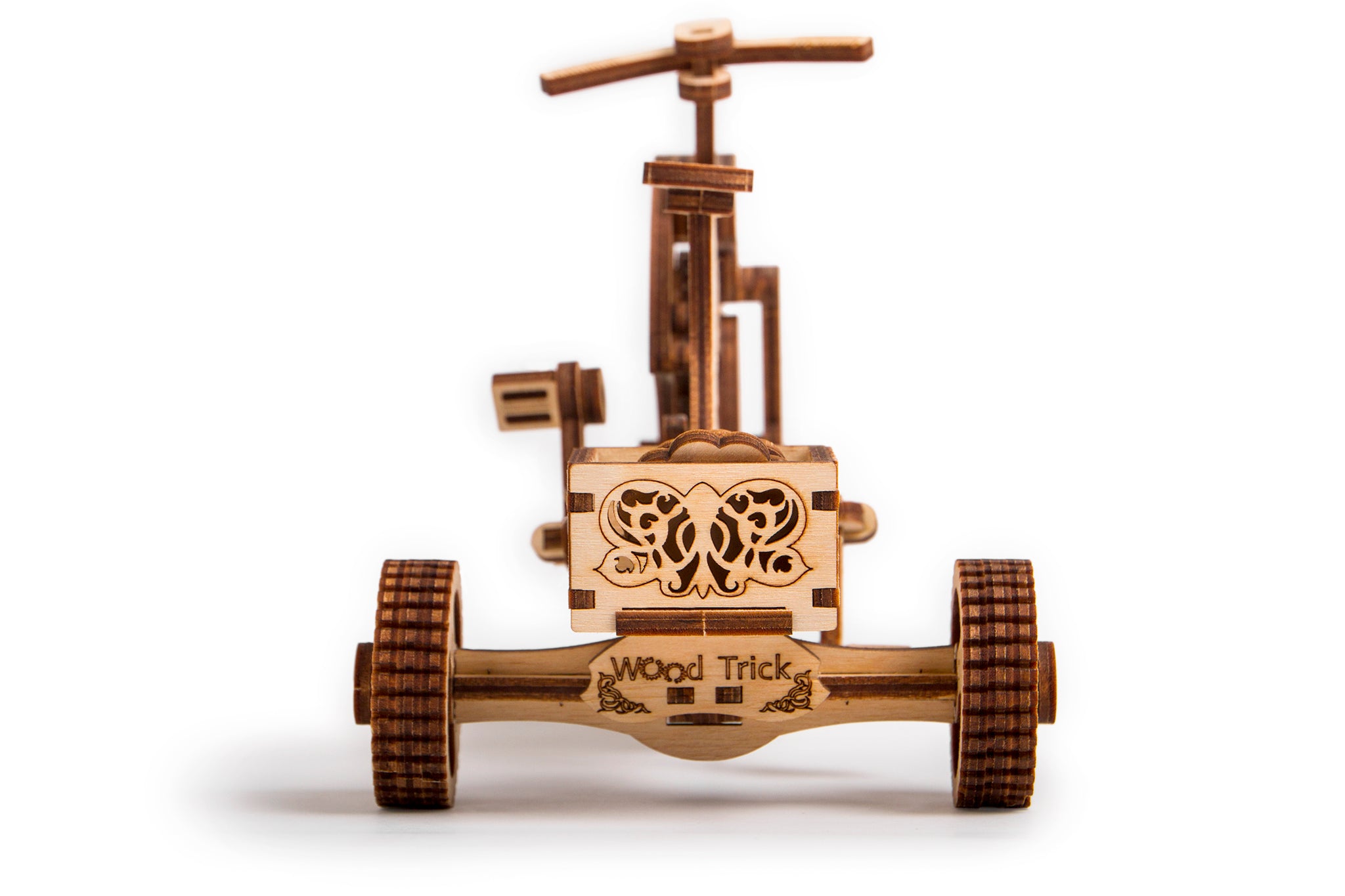 First things first
The wheel is one of the first inventions that changed the world. Tens of thousands of other inventions require wheels to function, from water wheels that power mills to gears and cogs that allowed even ancient cultures to create complex machines.
The Bicycle is one of the first 3D wooden mechanical models that changed your vision about 3D wooden puzzles.
Assemble your own wooden Bicycle model! This model will make you re-think the "simple" design of your bike. The set has only 89 pieces, you can assemble it yourself or together with your child.
Or check out the list of Wood Trick's models and find your perfect wooden mechanical model.
Read more from Wood Trick's Blog:
- That's a buggy. Do you like car races?
Also, read the previous article from our Blog.