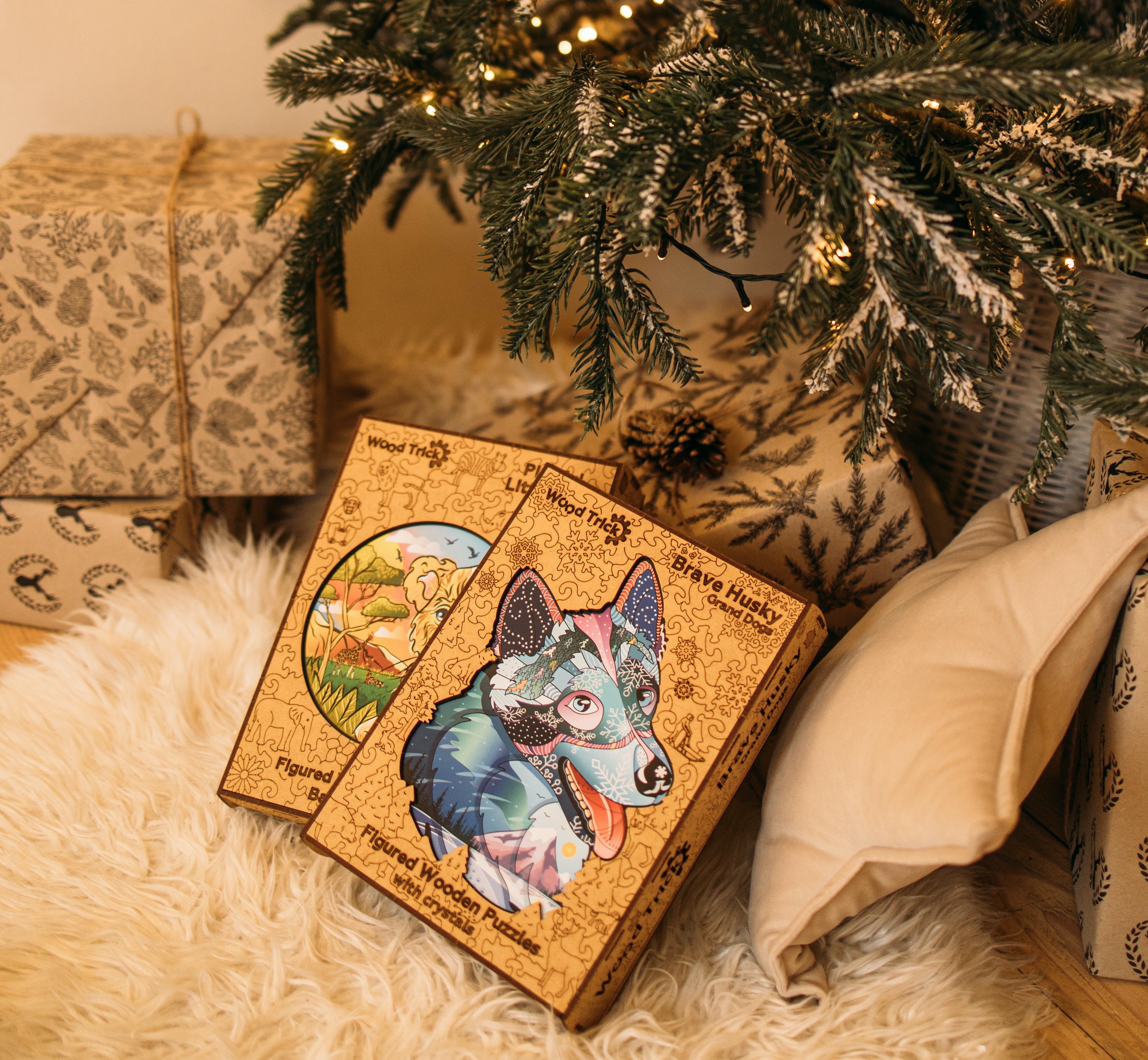 Looking for a nice present?
Meet our special drop — bright wooden puzzles with figure elements. Gorgeous designs, great quality and aesthetic result — our pazzles bring good time for kids and adults.
Shop now
Shipping same or next business day
Delivery in 3-6 days within the US
100% secure checkout
PayPal / Mastercard / Visa
3D Wooden Puzzles
Wood Trick's Enchanting 3D Wooden Puzzles
From their humble beginnings in 18th-century Europe, 3D wooden puzzles have evolved from simple geographical tools to complex and engaging 3D models. The initial concept, credited to John Spilsbury, a mapmaker, was to provide an enjoyable method for children to learn Geography. Over the years, the appeal of these puzzles expanded beyond children, capturing the interest of adults, especially during the 1930s Great Depression era when their popularity soared.
These puzzles have remained relevant even in the digital age, offering a blend of entertainment and education. Wood Trick's collection pays homage to this legacy, infusing traditional jigsaw puzzles with innovative 3D designs that are fun and instructive for all ages.
The Educational Impact of 3D Wooden Puzzles for Adults
Beginning as educational tools, toys like these puzzles have long played a crucial role in learning through play. 3D puzzles, such as those offered by Wood Trick, are not just recreational items but also serve as cognitive enhancers. Studies, including those published in PubMed Central, highlight their role in enhancing problem-solving skills, boosting IQ in children, and even delaying the onset of cognitive disorders like Dementia and Alzheimer's in adults.
Wood Trick's puzzles are unique because they incorporate moving elements illustrating various mechanical principles like the Geneva drive, pendulum, and claw mechanisms. These features, coupled with the self-propelled rubber-band motors in some models, offer an immersive educational experience.
Beyond Just Puzzles: A World of Possibilities
Each Wood Trick 3D puzzle is crafted from high-quality, 100% natural plywood, known for its elegant shapes and pleasant woody aroma. These puzzles transcend their assembly purpose, serving as stylish décor elements or interactive toys with moving parts, opening doors, and miniature figurines, sparking endless creativity and storytelling.
Challenges and Enjoyment for Adults
Wood Trick offers a range of puzzles categorized by difficulty levels, catering to both beginners and experienced hobbyists. Themes range from transportation and architecture to animals and fantasy, ensuring a broad appeal. Each set, whether it's a vintage car, a mechanical town, or a musical instrument, is a testament to intricate design and engaging craftsmanship.
Engaging Young Minds: Puzzles for Children and Teens
Wood Trick also focuses on younger enthusiasts, offering puzzles suitable for various age groups. These sets entertain and introduce basic engineering and physics concepts, perfect for nurturing young minds. Models like tractors, handguns, and even jewelry boxes become gateways to learning and imagination.
In summary, Wood Trick's 3D wooden puzzles provide a rich blend of history, education, and entertainment, making them more than just toys. They are gateways to creativity, learning, and timeless enjoyment for all ages.